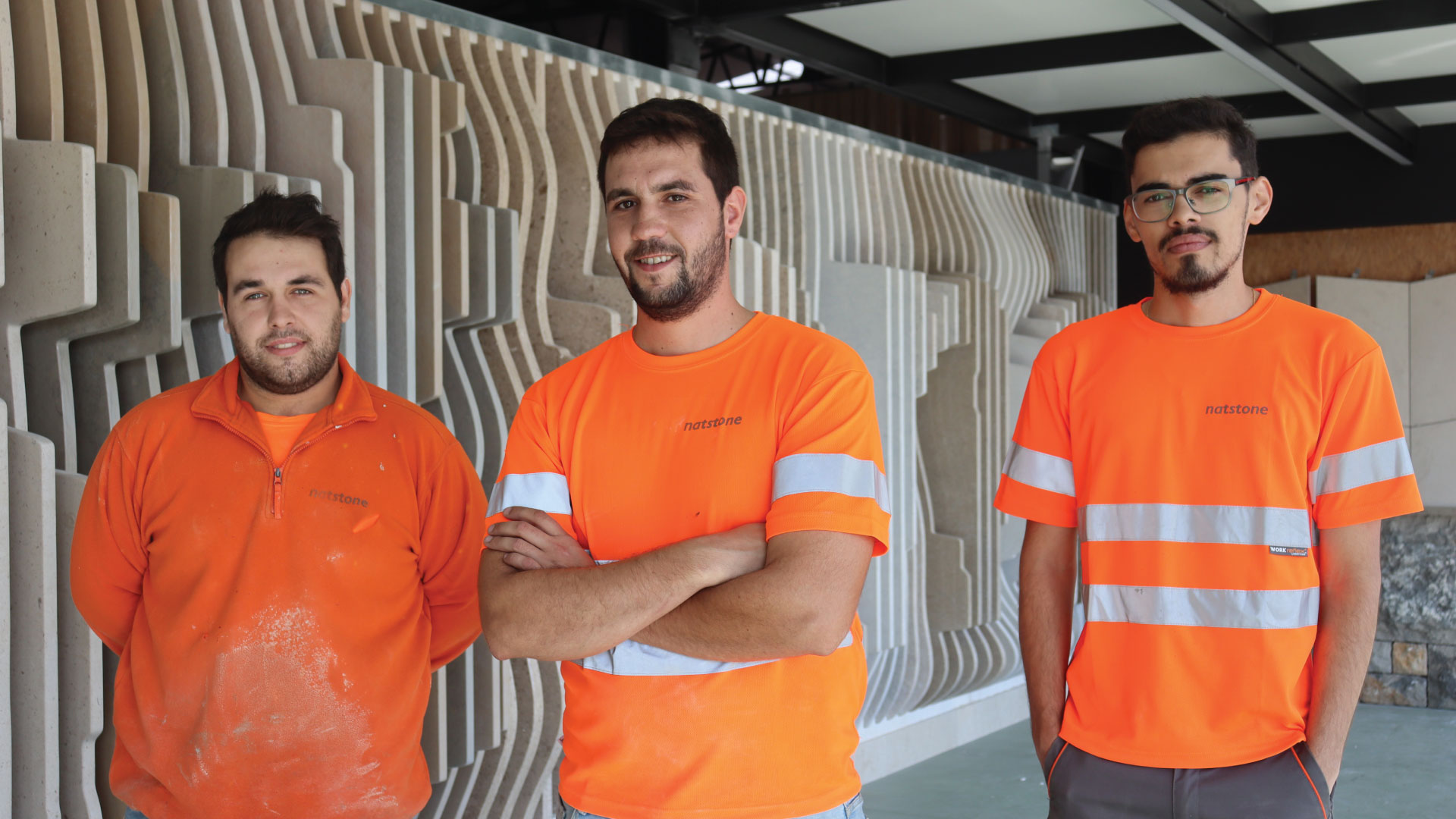 It will be on the 9th of October that the TeSP of Management and Advanced Technologies in Mineral Resources will start, from the Polytechnic Institute of Leiria.
Natstone, as a company that cares about training and skills development, will have three of its employees as representatives and trainees of the course. In this case, the trainees will be Bruno Santos – Production Manager -, Alexandre Rosa – Equipment Maintenance – and Francisco Duarte – Cutting Operator -. This course aims to train technicians capable of managing operations, within the Mineral Resources sector, in order to guarantee efficiency, production, product customization and its optimization and sustainability.
"In a sector like this, it is extremely important to follow innovation and new ways of doing things, which is why we are betting on this type of training, in a renowned institution such as the Instituto Politécnico de Leiria. Bearing in mind that we are among the company's newest employees, we feel the responsibility to ensure the best possible performance and to put into practice the knowledge we have and, consequently, acquiring. In this sense, there is nothing better than feeling prepared and, who knows, passing on this message to the next generations of company employees. " – says Bruno Santos, about the purpose of this training.
As a two-year Higher Technical Professional Course and integrated internship, trainees will be in contact with several areas, namely Marketing, Management, Production Planning, 3D Modeling and even Geology. Above all, it will be many hours of dedication and learning.
We wish them all the best of luck and success.