In partnership with the company Filipe Martins – Gabinete de Projetos, Natstone developed a double-skin facade project for its facilities, recently opened, in the city of Rio Maior, in order to make its customers aware of this type of solution.
As a conceptual reference for sustainable construction, double-skin facades serve the purpose of exterior cladding of buildings that, through their assembly and arrangement, allow the creation of an air passage, influencing its temperature up to the top of the facade (cold air when entering facade circulating until its exit, with regulated temperature). This facade concept is very popular in Natstone's export panorama, as evidenced by the vast portfolio of building facades in which we operate.
In this context, Filipe Martins – Gabinete de Projectos, thought about this idea of ​​a mock-up of a ventilated facade in order to show a useful and impactful architectural solution for its customers, taking into account their added value.
Regarding the specific mock-up, we are talking about a reproduction of the company's logo using natural limestone – namely NTF Táfel -, highlighting its details through LED lighting in order to decorate one of its meeting rooms.
The layout of the entire process is divided into several parts, each of which has its due importance and care. In short, we talk about CNC machining procedures (which allows any 3D model to be reproduced), a series of manual finishes and the proper organization of the parts, in order to guarantee the quality of the design and, also, the necessary space to guarantee for the due installation of the lights.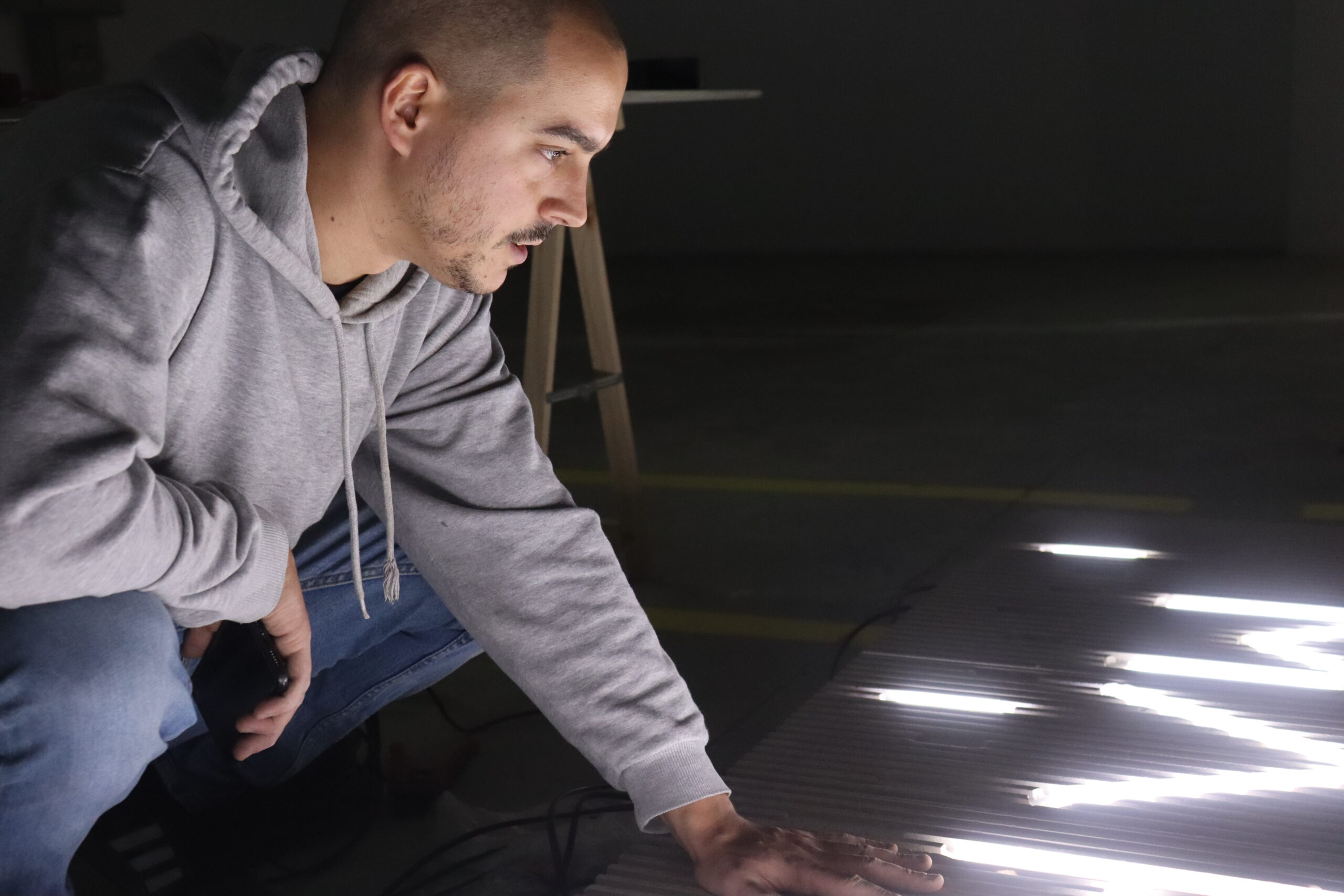 The installation of LED lights was carried out by the artist João Mendonça, representing the company Luziadas, which resulted in a fantastic combination between the beauty of natural stone and the contrast that the lighting shows in the details of each piece. The mock-up was installed by the Natstone team.
See the entire process in the video below: