This magnificent piece that enhances the entrance of a space full of refinement and ornaments meticulously crafted by the skillful and experienced hands of our collaborators.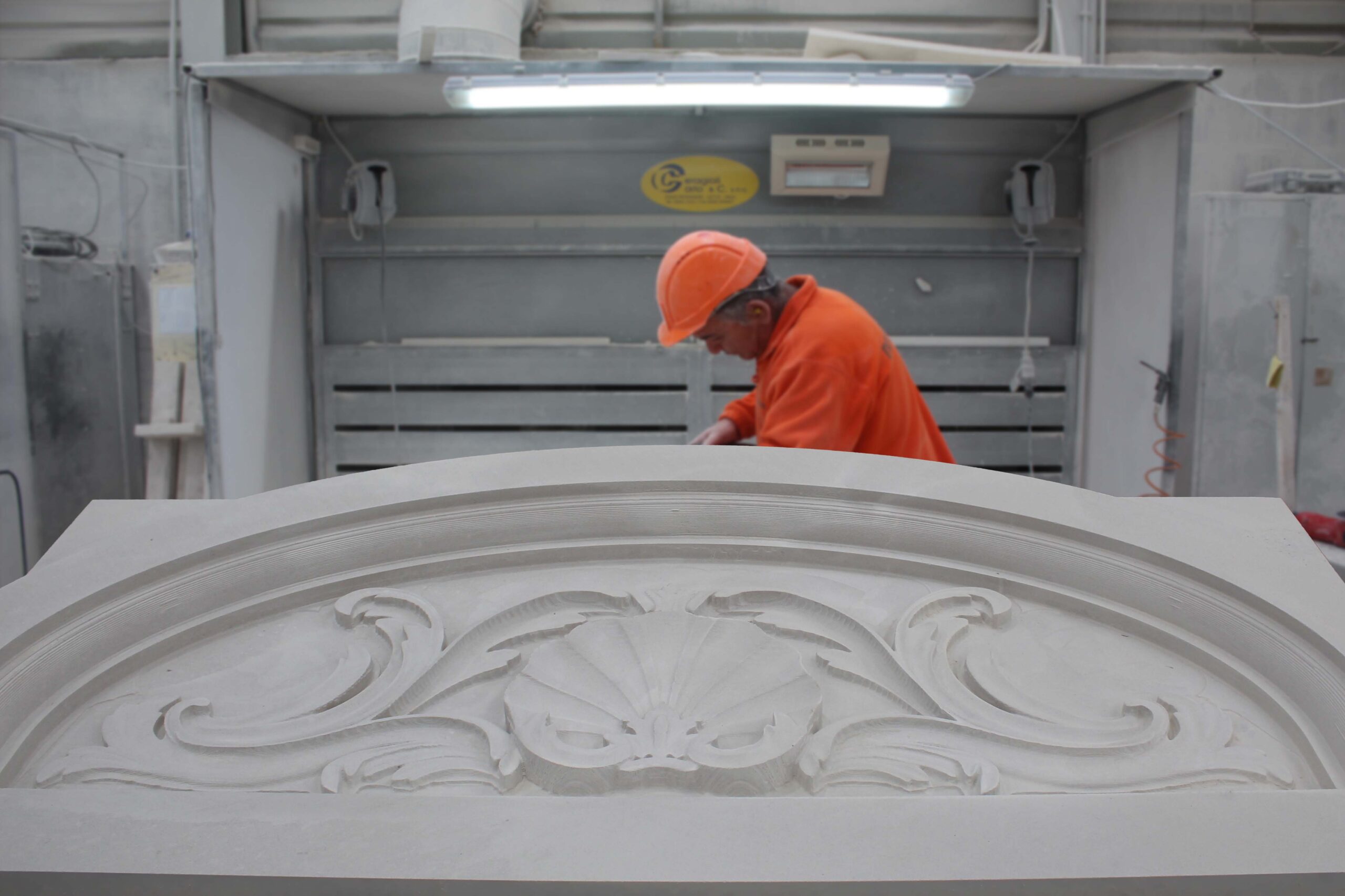 From a massive block of NMN, which is a limestone with high hardness and that displays on its surface small fossils, which gives the piece a clarity and a characteristic shine of this natural stone.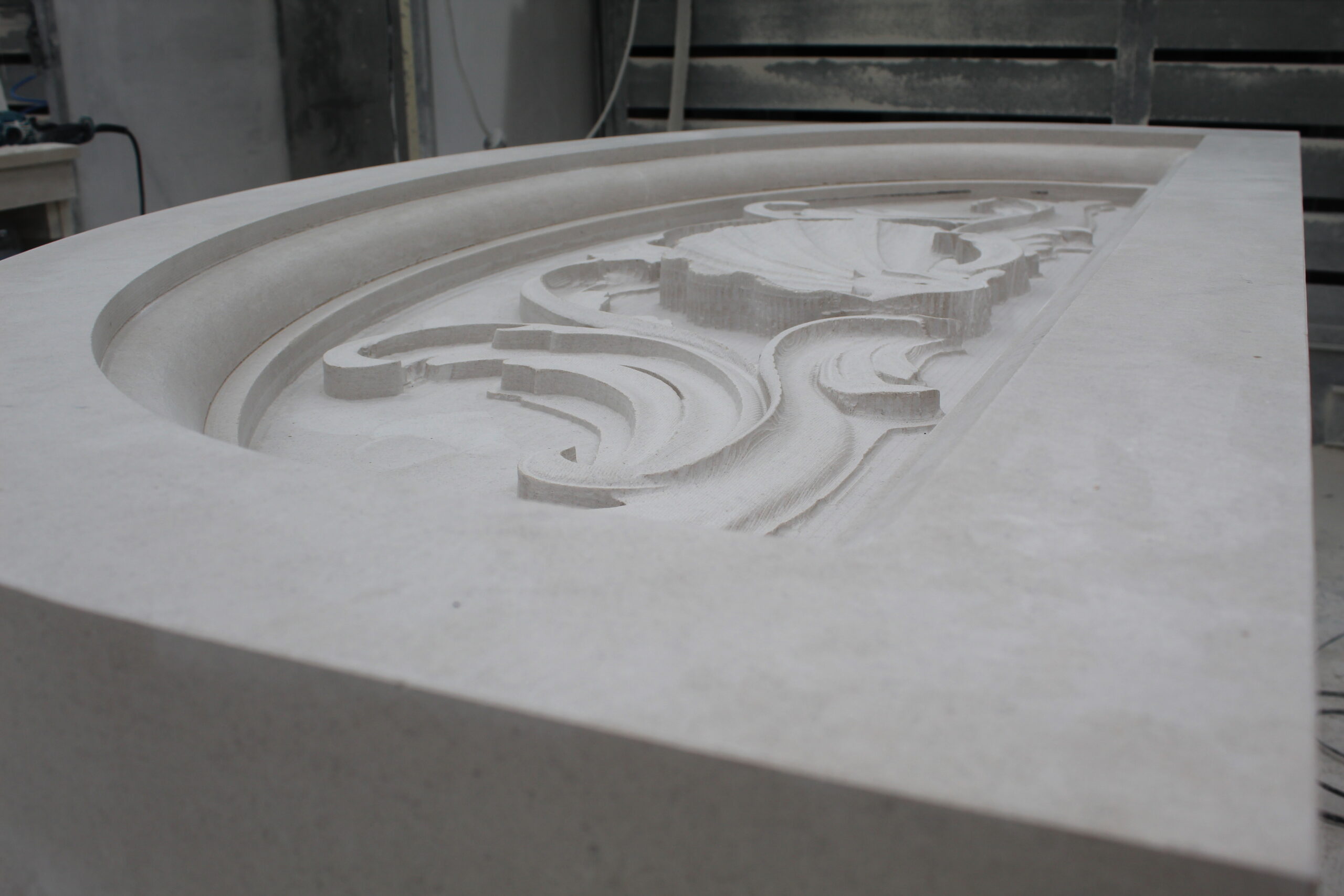 This pediment is produced in our factory using the most advanced system on the market, the 6 axis CNC milling machine, which allows for improved results in performance and energy efficiency with manual finishes making it a unique piece full of personality.