Universo N and Natstone invites you to participate in the Mix Reality – Open Day event on the 7th of July 2022 at 2 p.m., which will be a free event that brings together the industry and creators, with a focus on business and new technologies. A day to open doors and show the new realities where the virtual already cohabits in our daily lives, either in business or to create new realities, new products or new ideas.
The Mix Reality – Open Day event is located in Universo N in the Industrial Area of Rio Maior which is a privileged place between north and south in a transdisciplinary and contemporary approach to share experience and knowledge. From 2 p.m. to 6 p.m., visitors will have the opportunity to attend free conferences in several areas, exhibitions and interactive experiences with the aim of showing some of the novelties in technology, business and the impact that technology will have on the future business.
.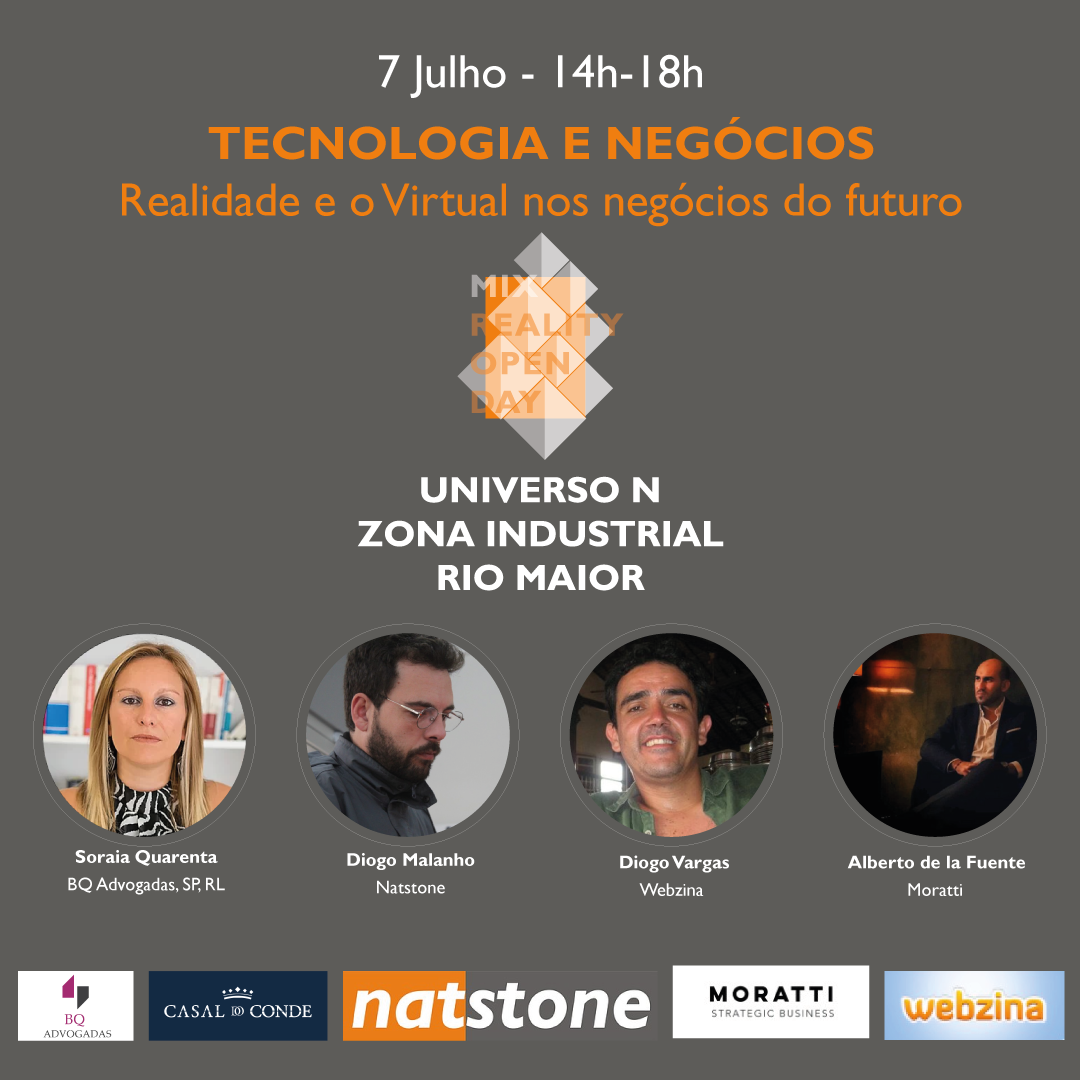 Universo N invites everyone to participate either online or in person.
To attend the event online just access the link and register.
Registration is free. Registration is required through the link below:
Registration Link: Information and free registration
This invitation is extended to family and friends who wish to attend.
We count with your presence!